Podcast: Arsenal Preview, Areola Signs & Fantasy Fulham (Xtra)
10th September 2020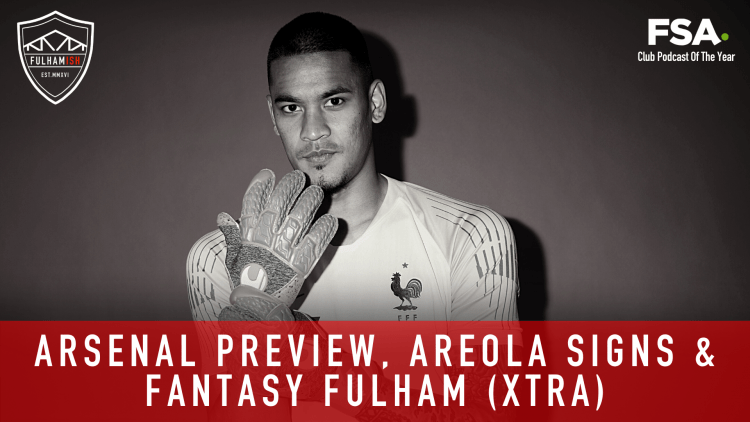 On this week's Fulhamish Xtra, Dom Betts has a look ahead to Saturday's season opener against Arsenal with Harry Symeou from Chronicles of a Gooner, chats to French Football Expert Jeremy Smith about the signing of Alphonse Areola from PSG & Sammy, George & Dara bring you a brand new series called Fantasy Fulham to the Xtra podcast.
We're proud to own the largest non-official Fulham fantasy league, there's no better place to prove your mettle! Bragging rights, and sweet Fulhamish merch, are on the line for you to win. So, if you haven't already, make sure you join the league!
To join the league, you can either follow this link: https://fantasy.premierleague.com/leagues/auto-join/31h32s
Or you can enter the following code on the league page: 31h32s
Hosted by with guests , , and .