Podcast: Season Soon Come
14th June 2020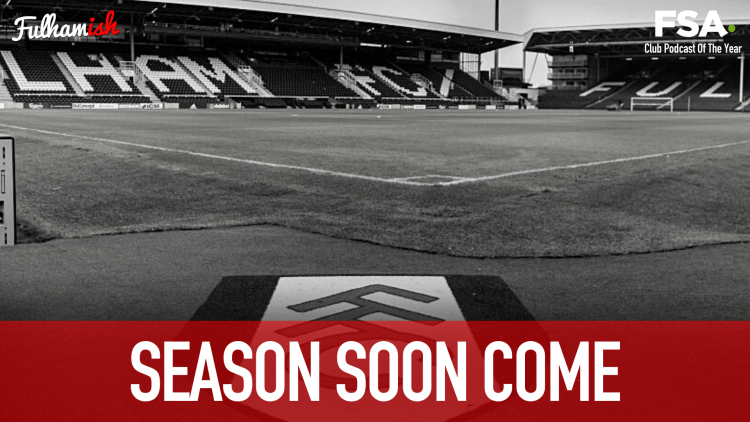 #
With the season's restart just around the corner, we discuss the big FFC issues of the moment including the release of the new fixture list, season ticket refunds and a lack of official Fulham friendlies.
Also, we answer a stack of your questions, which delves into topics such as the future of Mitro, how the shortened transfer window may affect Seri and Anguissa and how social distancing will be possible at Craven Cottage.
To help support the future running of Fulhamish, we have started a Ko-Fi page where you can support us if you should wish to. Go to ko-fi.com/fulhamish for all the information.
Hosted by with guests , , and .