Podcast: The Bournemouth Supremacy
22nd April 2019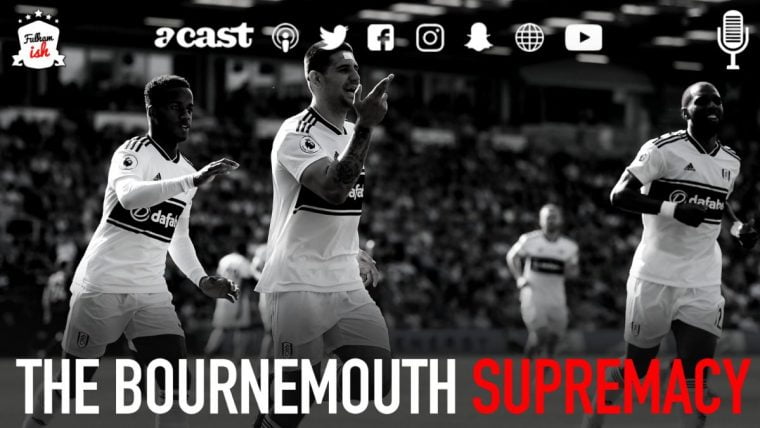 Too little too late? Or better late than never? It's two wins from two for Fulham since relegation was confirmed after an impressive 1-0 victory at the Vitality Stadium over Bournemouth on Saturday, exactly 365 days after our last away league victory.
In today's podcast, Sammy and Dom look back at the weekend's game, where Scotty's men were roared to victory by a fine away support that boasted many an inflatable and Hawaiian shirt. We discuss why Fulham are suddenly looking so much more solid defensively, and whether this means Scott should get the job permanently. Opinions certainly differed in the studio on this aspect.
Then we round off the podcast with a flurry of your questions. We debate who is the most important to keep this summer out of Mitro, Cairney and Sess; and we discuss which two teams we'd like to see get promoted alongside Luton from League One. Most importantly, we hear how Dom's infamous trip to Hong Kong went down.
No Xtra podcasts between now and the end of the season, so your next Fulhamish fix will be after the Cardiff game.
Hosted by
Guests