Podcast: The Brede Hangeland Interview
31st January 2018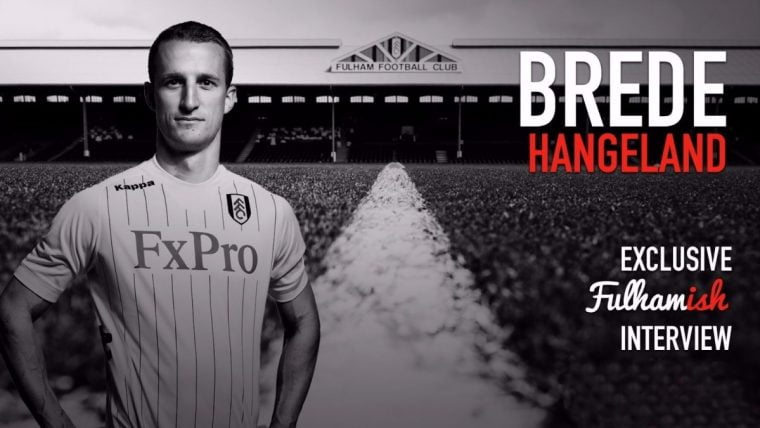 There are few names more sacred in the 21st century Fulham pantheon than that of Brede Hangeland, who made 270 appearances for the Whites and formed one half of the partnership fondly remembered as the 'Thames Barrier'. It was an absolute pleasure, therefore, to welcome the great man as the first ever 'Big Interview' on Fulhamish.
We spent 45 minutes talking to Brede, covering everything from the Great Escape, through the European years and through the dark days of Martin Jol and Felix Magath; with anecdotes about Aaron Hughes, Dimitar Berbatov and Jimmy Bullard sprinkled through for good measure.
There's plenty of chat about the stewardship of Roy Hodgson, who Hangeland felt a special connection with; about the other ways in which managers related to him; we touch on the ecstasy and the agony he felt in his spell with Fulham; and finally get to the bottom of the Felix Magath debacle.
There's time to grab Brede's all-time Fulham XI and his thoughts on former international teammate and current midfield dynamo Stefan Johansen at the end.
Whilst we have your attention for a minute, make sure that you're subscribed to our new YouTube channel, which we brightened up this weekend with our awayday experience at Barnsley.  We're active on the classics as well, and more so every week – so if you're not already, give us a follow on Instagram, Facebook and Twitter.
If you're new to Fulhamish, make sure that you subscribe to us to get the best Fulham content in your ears and inbox every week!
Interview by: Sammy James, Jack Collins & Farrell Monk
Hosted by
Guests