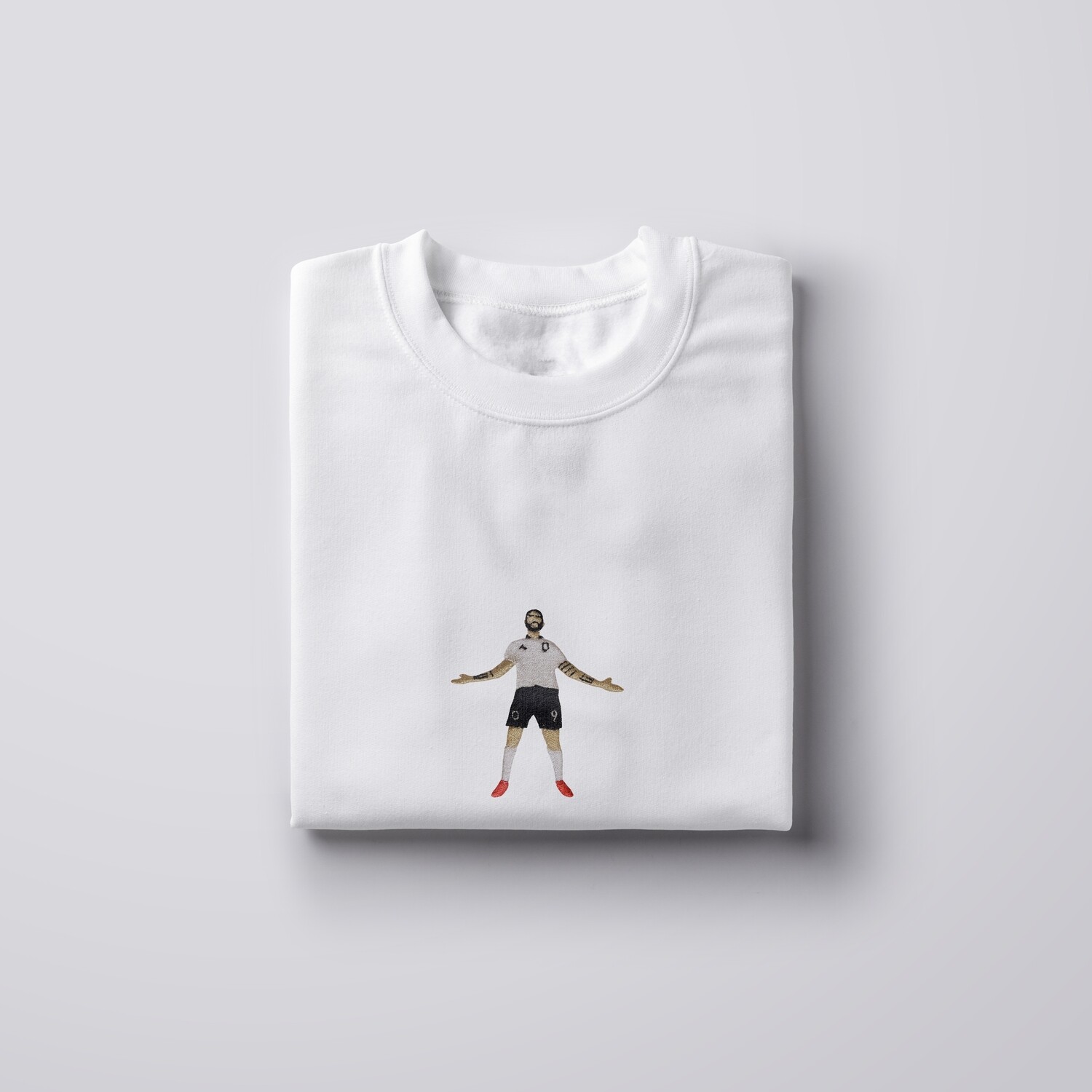 Mitro: Record Breaker Embroidered T-Shirt
SKU TSH-JOZO-MR
Hand-made by JoZo Collection
Product Details
To celebrate our Super Serbian smashing Ivan Toney's 31 goal Championship record, Fulhamish are proud to present its new 'Mitro: Record Breaker' T-shirt, exclusively designed by JoZo Collection; local designers and Fulham fans.
Perfect for showing your support on match-day. Subtle enough to wear incognito down the pub.
Each t-shirt is hand-made, made from 100% cotton.

Designs are available in either black or white.
There are a limited number of T-shirts available in this batch so order now to avoid disappointment!
Please note: Mitro's boots come in different colours, it is luck of the draw which colour you receive. The design is slightly larger than previous T-shirts, hence the slight price increase.
---
Please note the following:
The base T-shirt is 100% cotton.
We recommend you wash these T-shirts on a 30 degree setting, and iron with care.
All items are sent via Royal Mail. Please note that worldwide postage is currently experiences delays due to COVID.
No item tracking is available on any of our deliveries.
---
Our products are designed by fellow Fulham fans and made in the UK. By buying a product through Fulhamish, you are helping us to fund our content creation, connecting Fulham fans from around the globe.
Fulhamish talks honestly and passionately about Fulham FC with loyal, passionate fans. Share the experience of every Fulham game, home and away, on our podcasts, videos and on our blog.
Save this product for later