It's ten years since Fulham's march to the Europa League final in the 2009/10 season, so we've decided to reminisce. Throughout the season we're recounting the incredible away trips that took Fulham fans from Lithuania to Germany (three times). Continuing our journey is Mike Pruce, who was present at CSKA Sofia, where our road to knockout stage qualification began.


Following our successful qualification campaign, Fulham fans eagerly awaited the draw for the Europa League group stage on the 28th August. Roma, FC Basel and CSKA Sofia awaited us: not an easy group. I was desperate to attend one of the away fixtures because, obviously, we weren't going to progress any further and this would be my only chance… Roma was the one I had my eye on but my brother, Geoff (who you may have seen fishing for likes on Twitter), was selfishly graduating that day in Bournemouth. So Bulgaria it was.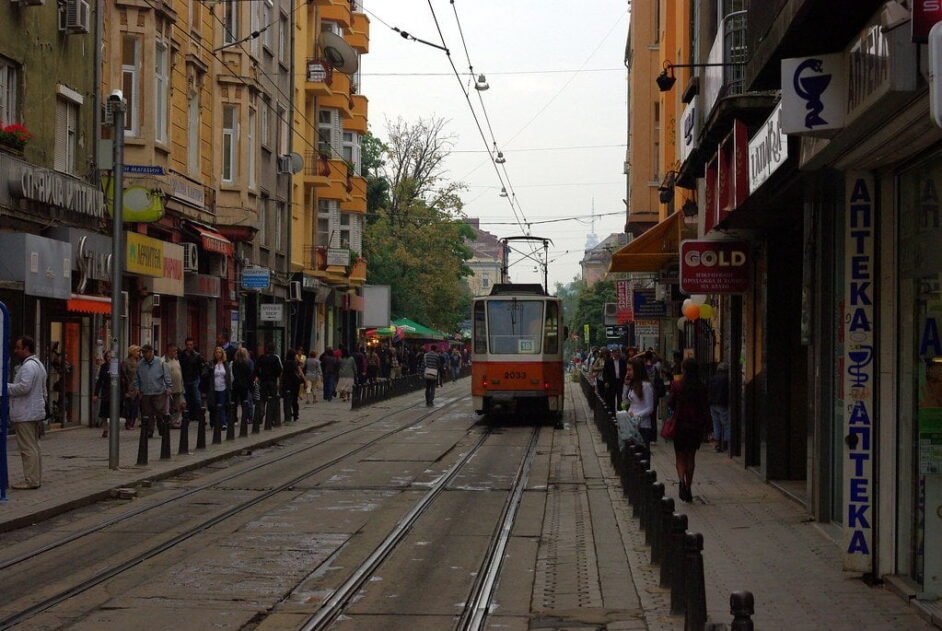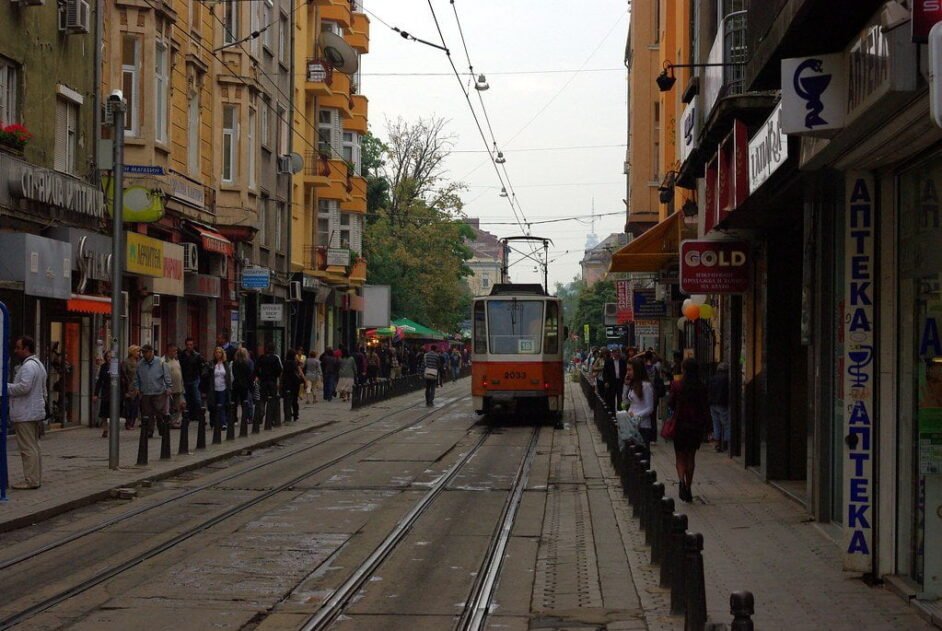 Fulham arranged a chartered flight – the Fulham Flyer – and I quickly spent £350 of my student loan securing my place. Fast forward to Wednesday 16th September and I'm arriving at Fulham's very own check-in desk at Gatwick Airport. After waiting half an hour, having been told we were too early, boarding passes and match tickets are dished out. Excitement's building and there's enough time for a couple of pints in true Brits-abroad style.
Upon arrival, I'd naively thought it'd be straightforward to get to the hostel (a bargain at £5.50 including dinner and a beer). After wandering around in arrivals for a while, unaware that Со́фия = Sofia, we jumped on a bus with no ticket and no idea. Packed in, we were surrounded by a mixture of locals and equally confused Fulham faithful. The Bulgarians had lever arch folders full of collectible cards and stickers of Fulham stars. In search of autographs, they asked us in broken English which players would have travelled. Murphy? Yeah, course mate. Zamora? Absolutely. Hangeland? Sure. Little did we know at that point that we were actually sharing the plane we'd just departed with the likes of Marsh-Brown, Milsom and Uwezu (remember him? Yeah, me neither).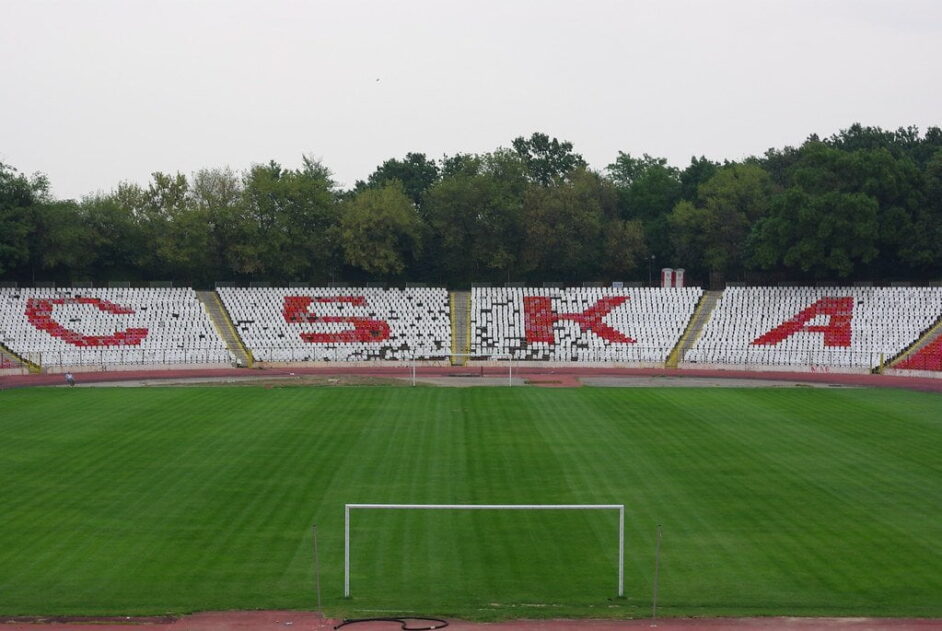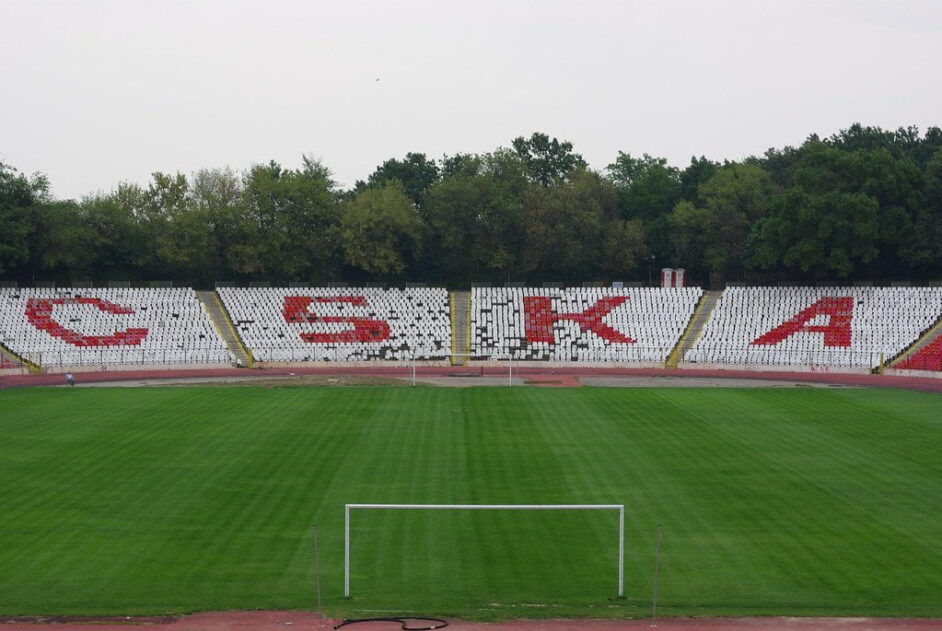 As the crowd of Fulham fans began to thin, we thought it was probably best to get off and try our luck on foot. After using all of my Pay As You Go data to find the address we hailed a cab which took us to the hostel – or at least where we thought the hostel would be. Pulling up outside a dusty building site we saw a sign explaining that 'Stay-Ok' hostel has now moved; back in the taxi and across we go to the other side of the city. Finally at the correct accommodation and checked in by a friendly member of staff, we wolfed down spaghetti Bolognese and a refreshing pint of Kamenitza then headed out into the big wide world of Sofia. I have vague memories of bumping into Alistair Mackintosh in a bar in the city, but I can't expand any further on that – I'm blaming the subsequent Kamenitzas.
I wake up the next day, a little fuzzy-headed, but at least at the correct hostel. Check-out time of 11:00 comes and goes and Geoffrey is still fast asleep. The friendly member of staff we met the previous day arrives and is somewhat less friendly this time. Eventually we're out into the sunshine and decide to head for an Irish bar (when in Rome) that some Fulham fans had said they'd be in. Following the theme of us being totally useless navigating our way around Bulgaria, we couldn't find Flannigan's. It didn't help that our map was written in the Latin alphabet but street names were in Cyrillic. Great. We wander the streets of Sofia for what feels like hours when Geoff announces he needs the toilet; we find a shady-looking block of public facilities and off he trots (this turns out to be a very appropriate verb). 5 minutes pass, 10, 15, 30. Where is he? I'm starting to get concerned (he had my match ticket) when he emerges pale and sweaty. "Sorry about that," he mutters, then goes onto explain how a burly Bulgarian brute tried to force his way into his cubicle and all he could think to do was shout "ocupado" forgetting that we were in Eastern Europe, not the Costa del Sol.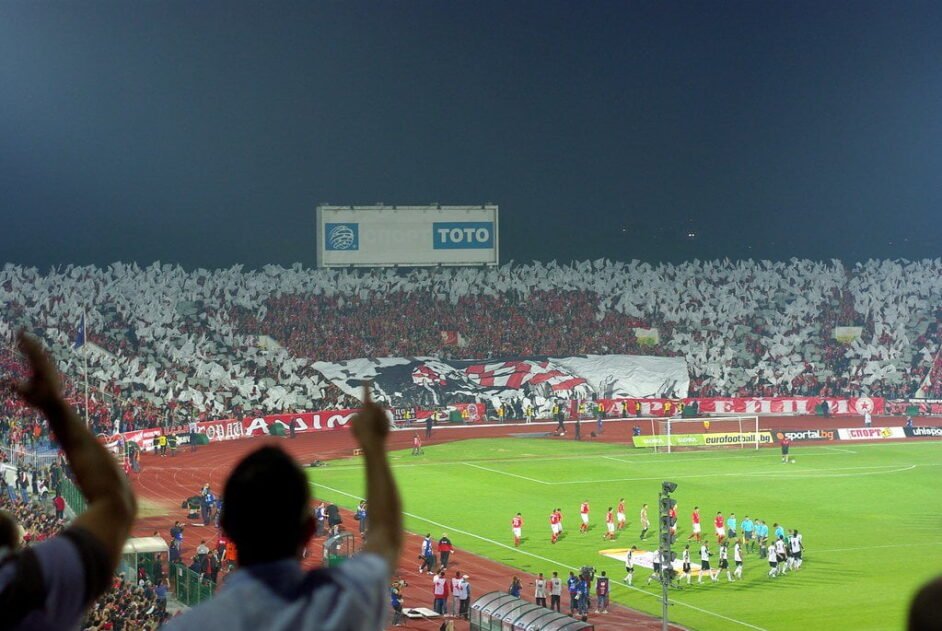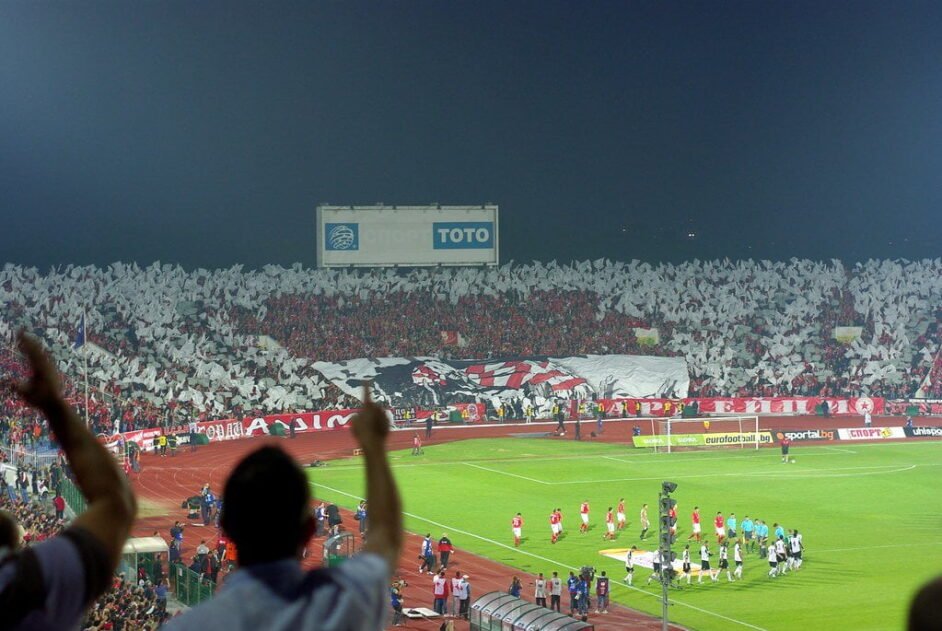 Nevertheless, it turns out that Geoff's WC escapade was worthwhile after all. If he hadn't had to 'drop the kids off at the pool' we wouldn't have had our chance encounter with none other than Roy Hodgson himself. Strolling down the street in a fetching fuchsia jumper my favourite ever Fulham manager cheerfully exclaims, "ello boys." He was more than happy to stop and chat to us for a good quarter of an hour and pose for photos. He didn't reveal the team but told us he was confident we'd do well that evening.
Eventually we arrive at Flannigan's to find it bedecked in the cross of St George and other Fulham flags. Waiting at the bar we spot someone: it can't be, can it? Bobby Zamora behind the bar pulling pints! On closer inspection, it's just a very convincing looky-likey. Bobby's poor doppelgänger patiently endured chants of "There's only two Bobby Zamoras" for the rest of the afternoon. There's a great atmosphere and the local fans are happily swapping scarves and taking pictures with us in the street. The time comes to head to the stadium and the police insist on giving us an escort, surely that's unnecessary we think. We make our way to the Vasil Levski National Stadium (CSKA rearranged the venue from their normal ground to take advantage of the larger capacity. Fulham: MASSIVE club). Walking down the street with the floodlights looming ahead, the road is lined with local fans, screaming, shouting and jeering – a sign of the partisan atmosphere we'd find inside the ground.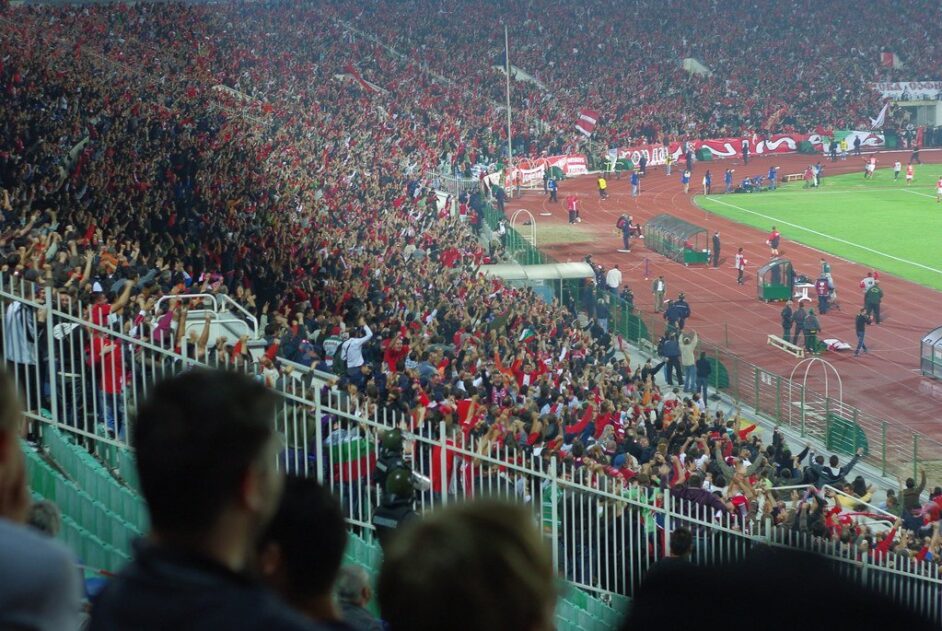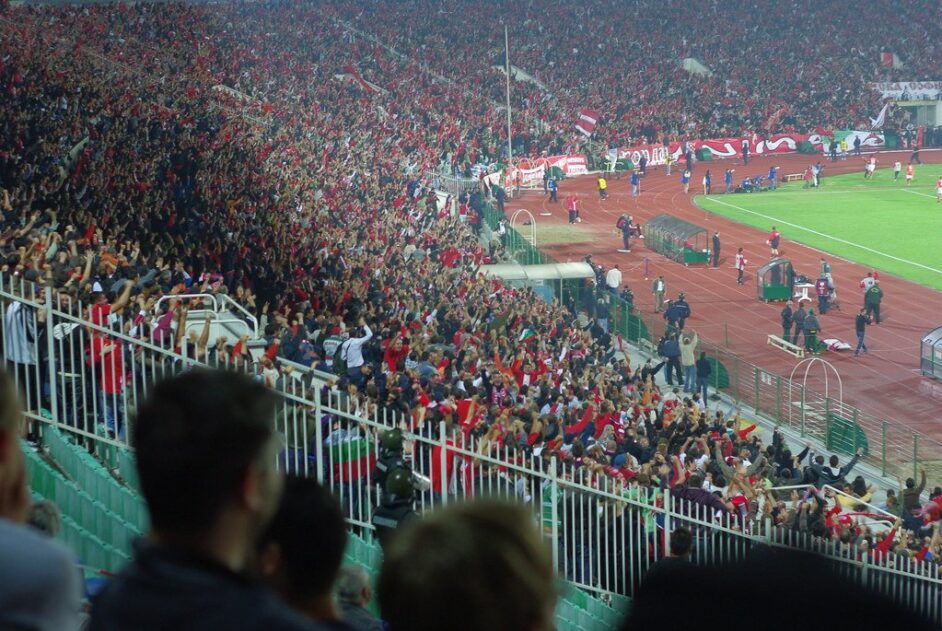 Around 300-400 of us were in the away end and we did our best to make ourselves heard with a few renditions of 'Take me Home' and 'Roy, Roy, Roy' but we were drowned out by CSKA. They'd arranged a tifo for when the teams entered the pitch. Banners, streamers, flags and confetti covered 75% of the stands as they did their best to support their team and intimidate ours. It wasn't the most memorable game but I do remember losing it when Kamara rounded the keeper to make it 1-1. A great Stockdale save to keep it level sticks in the mind too. After the game we were kept behind in the ground to allow the crowd to disperse and for our coaches to arrive.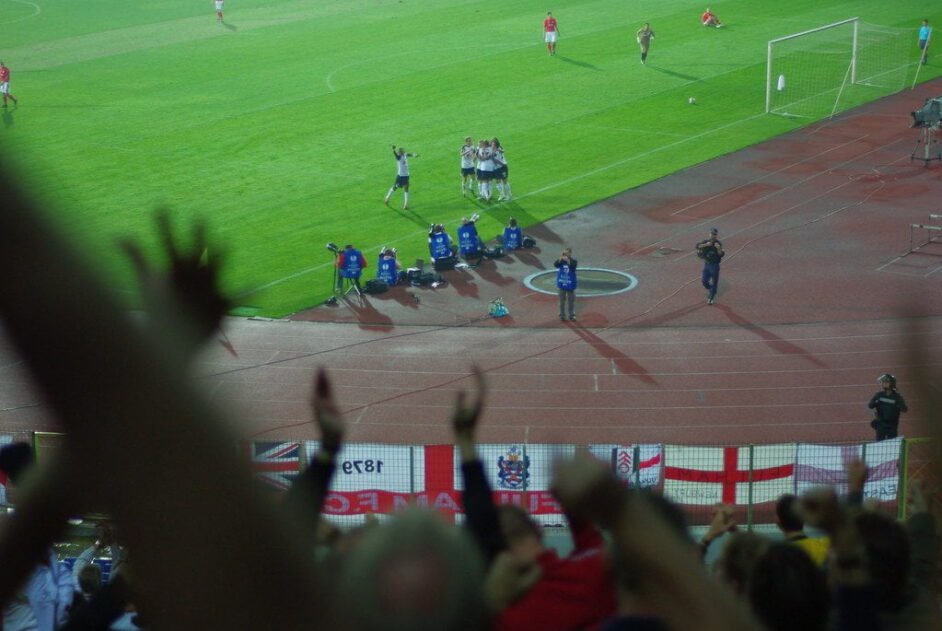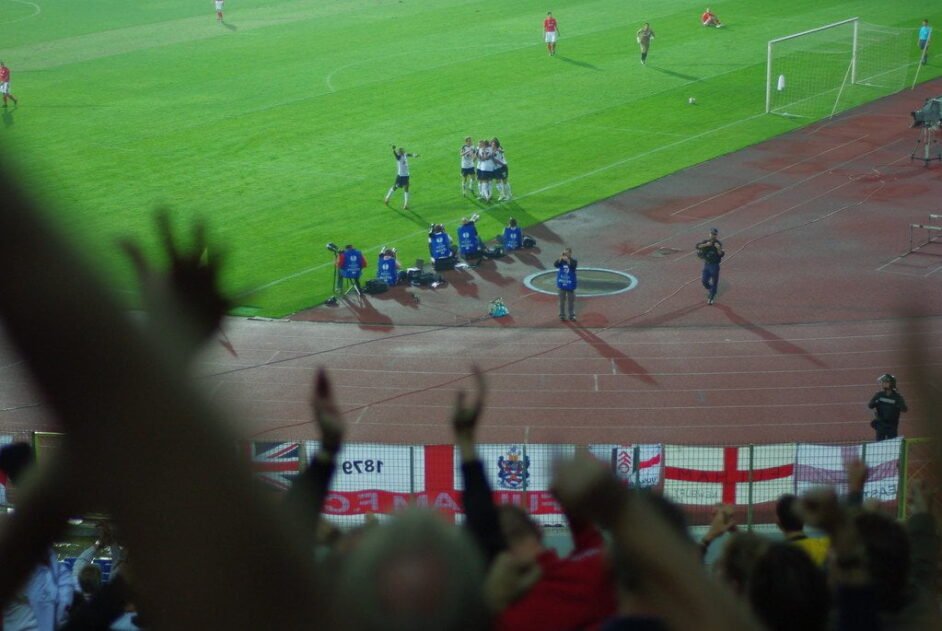 It's around midnight that we're on the plane for our return flight and I'm absolutely exhausted. A visit from Fulham Goliaths John Panstil and Pascal Zuberbühler on the flight home made the journey that little bit sweeter. Little did I know that our European journey had only just begun.