Fulham travel to the Stadium of Light on Saturday, and our man George Singer is back with another Before The Whistle preview to give you a full lowdown of what we can expect from our opponents on Wearside, given their previous form this season.
Sunderland's Recent Results
D: Wolves 0-0 Sunderland
L: Sunderland 1-3 Reading
W: Burton 0-2 Sunderland
L: Aston Villa 2-1 Sunderland
D: Sunderland 2-2 Millwall
Recent Meetings
January 2015: Fulham 1-3 Sunderland
January 2015: Sunderland 0-0 Fulham
January 2014: Fulham 1-4 Sunderland
August 2013: Sunderland 0-1 Fulham
Match Odds
Sunderland: 41/20
Draw: 49/20
Fulham: 5/4
---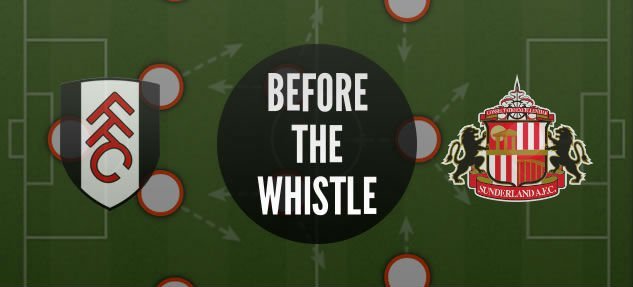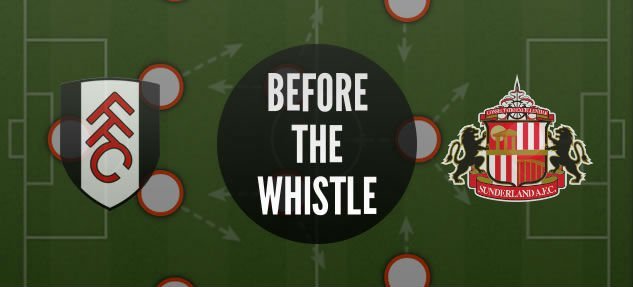 Hello and welcome to another edition of Before The Whistle! Today I take a look at our next opponents Sunderland, and talk about what we can expect when we take the trip up North to the Stadium of light.
Sunderland's poor home form in 2017 has been well publicised. If Sunderland don't get 3 points on Saturday, it will mark a whole calendar year without a league win at home. Neither David Moyes, Simon Grayson, or Chris Coleman have managed the feat – and Sunderland will surely be pushing hard this weekend to ensure they don't enter 2018 with that humiliating feat upon their shoulders.
Sunderland last time out
In their previous match, Sunderland traveled to top of the table Wolves – a match where they were clear underdogs. Despite missing some first team players, for instance the injured Bryan Oviedo, Sunderland did a great job at keeping the Wolves from the door and earned themselves a goalless draw.
This was made even more impressive considering they had to play the final half an hour with 10 men, when Cattermole (who else?) collected 2 yellows in the space of 60 seconds. This kind of result will clearly give the Black Cats a great deal of confidence, which they will want to build upon at the weekend.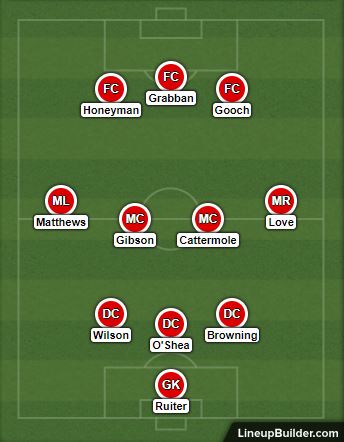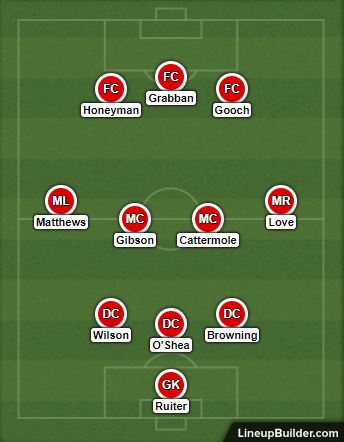 The match against Wolves aside, since taking over the club Coleman has tended to field variants of a 4-5-1 formation. As Cattermole is banned for the weekend, I wouldn't be surprised if Sunderland may revert back to this system to help provide some extra cover to their defence.
So how strong are Sunderland as a team?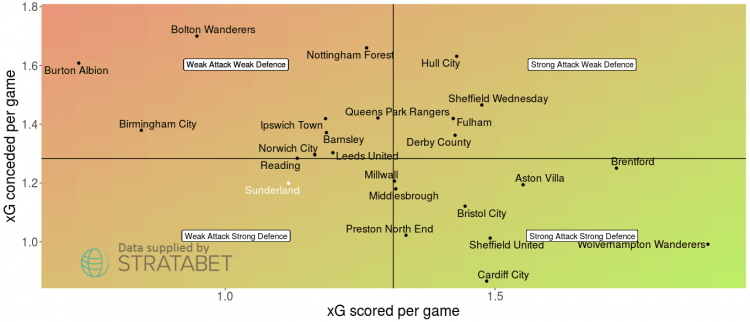 Looking at the above graphic, you can see that their expected goals figures look like that of a mid table team. Neither their attack nor defence is outstanding, however the underlying numbers look like that of a team which should comfortably escape a likely relegation zone of the B's (Burton, Bolton and Birmingham).
Despite this, they're currently sitting at 2nd bottom in the table, so there's clearly some difference between their 'expected' numbers, and their actual goal output.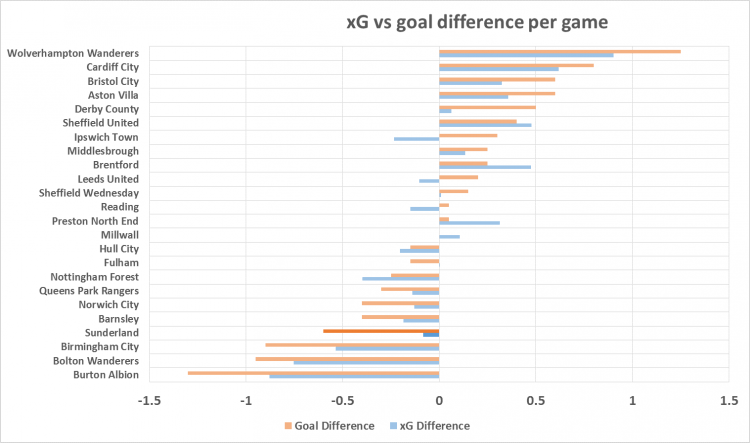 Sunderland are clearly underperforming against their expected numbers. Whilst there's always a debate over whether this is down to poor finishing skill, there's clearly an element of luck, or lack of it, which has affected Sunderland. If they continue to perform as they are, this should right itself, and I wouldn't be surprised if they quickly climbed back up the league.
Interestingly – their numbers are looking very similar to Crystal Palace. Earlier in the season, Palace were massively underperforming compared to their expected numbers, and another ex-Fulham manager is helping to turn this around and bring them out of the bottom 3.
Who in Sunderland's team should Fulham watch out for?
Despite not playing last week, one player in Sunderland's squad clearly creates the most chances: Aiden McGeady. The veteran Irishman has been directly involved in a third of Sunderland's goals so far this season, scoring both 4 goals and creating 4 assists. Whilst he's gone off the boil a little recently, he's clearly going to be a player Fulham will need to work out how to stop.

McGeady's crossing skills create havoc inside the opposition area. Both from corners, or crosses into Lewis Grabban, Aiden generates chances all over the pitch. Rather than hugging the left touchline, he plays an advanced playmaker role, moving across the pitch to create chances.
He's also pretty deadly from outside the box: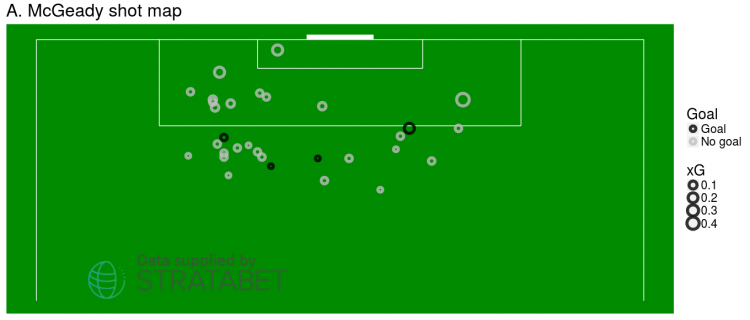 Classically – around 5% of shots from outside the area go in. McGeady is scoring at a rate 4 times this.
If he plays, marking McGeady out of the game should be top of the priority list for Fulham. If we can put pressure on him when he's lining up crosses or long shots, Fulham can keep out one of Sunderland's main attacking threats and aim to bring another 3 points home with us from the Stadium of Light.
This article was written with the aid of StrataData, which is property of Stratagem Technologies. StrataData powers the StrataBet Sports Trading Platform, in addition to StrataBet Premium Recommendations.