The Statistics Model: Can Data Reshape the Game?
Written by Ben Jarman on 22nd February 2017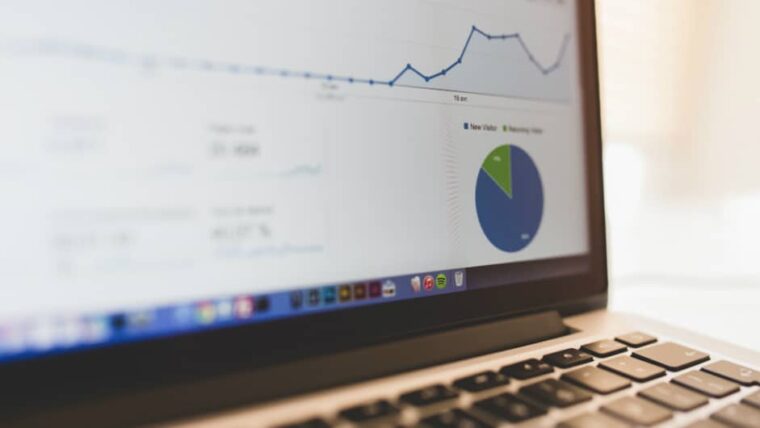 Scouting in football has quite a romantic, yet lonely image behind it doesn't it?
Standing out in the pouring rain on a cold Tuesday night in Stoke to assess the next big talent after driving for four hours with nothing but cigarettes and the radio to keep you company. Never mind the 30p per mileage allowance, this is where old-time, real football happens. This where talents are truly spotted, analysed and duly whisked away to the brighter lights of another club.
But scouting and recruitment is not as simple as it once was; and there are no negotiations with parents, no knocks on the door at 2am, a la David Beckham. This is the evolution of the digital age, the Football Manager Culture. That same culture was what made Alex McLeish attempt to sign Lionel Messi and Andrés Iniesta on loan, way back when they were in the infancy of their careers – because his son had originally suggested they would grow to be world beaters. This is a generation that has put its stamp on football in a way that nobody could have foreseen 10 years ago. In fact, using data points to recruit players now makes up a huge part of transfer markets and scouting trips.
Every elite football club will have a dedicated analytical team who comb through millions of data-points, thousands of hours of footage on a minute by minute basis to build up accurate representations not only of their own team, but opponents too. These data points are transferred into profiles on databases that have more entries than the Encyclopedia Britannica. Using data in football has become a very real prospect, especially when recruiting new players. As Transfer Window spending hit a billion pounds for the first time in history, it also became the first to be driven analytically, with data at the forefront. But do football and data mix?
Well, the short answer is yes, but the relationship is a fractious one. The divide between "eyes on" and data driven recruitment is huge and has had some negative results as the transition between the two takes place. Premier League and Championship clubs invest heavily in data programs and assemble huge teams to assess the validity of the video and data packages sold to them. But of course, this has ramifications for the good old fashioned scouts. The talkSPORT drive and 10 Silk Cut scouts. The broken umbrella and soaking wet notepad scouts. Most of them have now been cut out of the picture, or find themselves travelling immense distances with no return. But this shouldn't be the end for them.
Data is an incredibly positive way for clubs to assess players without seeing them in the flesh first, with the categorisation of statistics allowing them to paint a picture of the potential purchase. Is this player a creator, does he play positively? Perhaps more importantly however, this information can provide insight as to whether said player can fit into the system that the manager requires. For example, if Jokanovic is looking for a replacement central defender in the summer, then statistics can point to whether a player is good in the air, can intercept opposition attacks, play from the back and cause a problem from corners by the manager selecting certain categories. Michael Madl is a good example of this. Whilst not the tallest, Madl has been found to be more than capable of playing the ball out from the back, has good ability aerially and can certainly weigh in with a few goals.
But in the case of Stefan Johansen, the recruitment seems much more complex. Whilst it was clear from last seasons statistics at Celtic that he is an excellent passer of the ball, with an 86% completion rate and an average pass length of 17m, it is difficult from purely this information, to distinguish his true style of play. This is where traditional scouting will help to connect the remaining dots. Scouts will find that Johansen is an incredibly positive player, one who continually pushes his physical boundaries to keep the game ticking over in his favour. His performances since his arrival have solidified the Norwegian as a fan favourite, simply because the best of his ability is on show every game. His passing is accurate and efficient, he remains positive, and he continues to create chances for the team on a regular basis.
Football, whilst evolving over time to include new philosophies, formations and styles, continues to be a game steeped in tradition, which is exceptionally conservative at its very heart. When a new world, such as data modelling, is introduced into the sport itself, it is hard for the older heads to accept this new way of thinking and it is often impossible to embed a new philosophy with their current views – which goes some way to explaining why the uptake of statistics has been slower at some clubs rather than others.
If we look in to the microcosm that is Fulham, then the context of the ownership dictates the relationship between statistics and scouting. American sports are statistically lead, with a lot of teams basing their signings purely on results from previous seasons. Take the film Moneyball as the example (Ed: watch it, it's good!). However, the anomaly here is that American sports tend to be one of the following: high scoring, controlled environments in terms of rules and based on patterns of play.
Let's take American football as the primary example. Although our Khan-compatriots, the Jacksonville Jaguars, probably aren't the best illustration of a well-oiled successful team, the Boston Red Sox, from their World Series Win in 2004, are – read more here.
"The variations of a low scoring, multi-variable game such as football mean that statistics can only paint some of the picture."
However, the disconnect here seems to be within the American's lack of understanding that the variations of a low scoring, multi-variable game such as football mean that statistics can only paint some of the picture. This is where the perceived friction between Craig Kline, Jokanovic and the scouts arise. If the final decision on a signing really is a based on a 'both boxes ticked' philosophy then these two strands of thinking need to become aligned. Most importantly, these alignments need to happen before affecting Fulham's ambitions on the pitch. Simply introducing Kline to Fulham's scouting model and/or even having a UK based statistical consultant could be a very easy way to navigating a safe course around these delays.
Wherever your opinion on statics lies, there has been a clear improvement in results for Fulham this year and whilst the investment of the chairman, manager and system clearly have a huge role to play in this success, so do statistics. Providing harmony between the two streams of thought over an extended period of time is going to be the tricky part for the Whites going forward, but few can argue that positive signs are there.
Image courtesy of Luis Llerena