Podcast: Aboubakar Le Drama
30th December 2018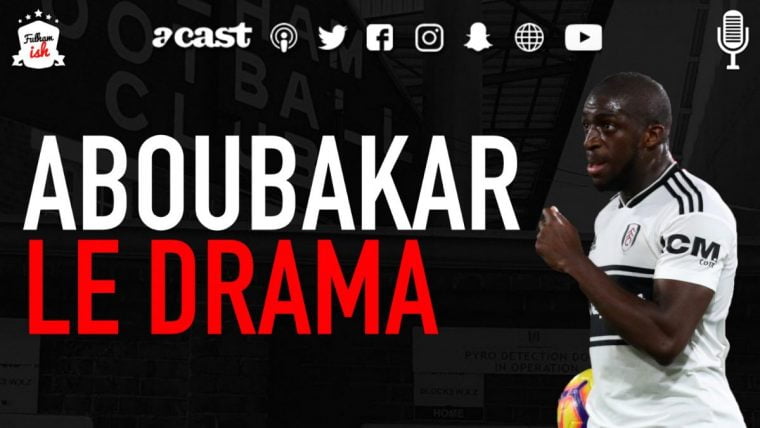 Fulham beat Huddersfield Town in a crucial relegation six-pointer on Saturday at the Cottage, in a game that will only be remembered for 10 minutes of absolute madness at the end, sparked by the Lord of Chaos himself – Aboubakar Kamara – and ended by the Lord of the Manor – Aleksandar Mitrovic.
Sammy and Jack take up the mantle to discuss the insanity:
Strange tactics
A dire first half
Cairney's influence in the middle
Penalty-gate and Kamara's future
The booing of your own players
Mitrovic's ice-cool finish
Sessegnon's role
Before we look ahead to the Arsenal game and answer a stack of questions about the topsy-turvy world of supporting Fulham.
As ever, we round it off with the best of your questions from the postbag! Make sure you're following us across our social networks for our complete output on all things black and white – Twitter, Facebook and Instagram – and visit the Fulhamish website for all the best articles related to Fulham FC.
Hosted by
Guests