Podcast: Wembley Bound
23rd May 2018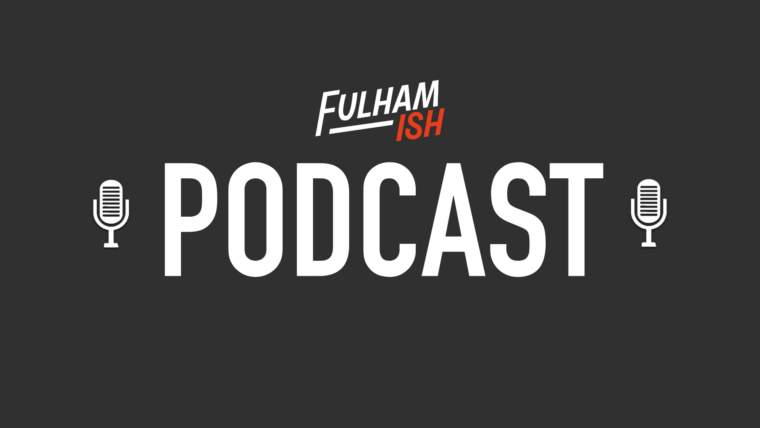 With only days remaining until Fulham break a 43-year-old curse that has prevented them reaching the hallowed ground of Wembley Stadium, the Fulhamish boys reconvene to make one last podcast before the big day.
There's a more in-depth preview of what we can expect from both our boys in White and our opponents at the weekend, as well as plenty of special features from all over the world, to gear you up for the big day!
First of all, we have the pleasure of being joined by a former Fulham favourite – the hero that is Zat Knight, who towered in the heart of our back line for years in the early part of the Whites' Premier League tenure. He also played for Villa a bit (boo), so we spoke to him to get his views on this season and the Playoff final in general.
Next up is Stephen Monk, father of our very own Farrell, who talked to us about his experiences of the 1975 FA Cup Final and how it feels to be going back to Wembley after all these years. We gauge his feelings on the season and how confident he's feeling before the game against Villa.
We also talk to Jack Copeland, who's coming across from California for this game. Jack's followed Fulham for years, including being one of the 17 people that made the trip to FK Vetra, and now he runs California Whites, the foremost FFC group in the Golden State.
Fulhamish has been inundated with lovely messages from fans everywhere, and we'll touch on those to give you a flavour of those International Exiled Fulham fans flying in for the big day. As ever, there's plenty of time for questions, and we address all the big queries before our big day out.
Make sure you're following us across our social networks for our complete output on matchday —Twitter, Facebook and Instagram — and visit the Fulhamish website for all the best articles related to Fulham FC.
Hosted by: Sammy James
Podcast Guests: Jack J Collins, Drew Heatley
Hosted by
Guests